Bangkok Tattoo Studio is located at Amarin Plaza Department Store, 3rd Floor, Soi 4 - Thai Craft Market Zone, Bangkok, Thailand and operates from 11:00 a.m. - 9:00 p.m. from Monday to Saturday.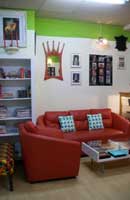 We would like to invite you to visit our Bangkok Tattoo Studio and experience yourself our first class Tattoo & Body Piercing services during your stay in Thailand. Bangkok Tattoo Studio is operated by a truly dedicated professional team to the art of Tattoo & Body Piercing, upholding high standards of hygiene for all customers and executing each & every design with fine detail, Bangkok Tattoo Studio has no boundaries or limits with any style of tattooing. Specializing in Thai and Oriental styles of tattooing, our Tattoo Artists can ensure you in our professional & safety, making you a right decision & visit to our studio a truely lifelong unique experience to remember!
At Bangkok Tattoo Studio, we spend time to talk and consult you though your decision. We take time as long as you need to make sure your decision making is the right one. If you want a body art that you will be happy with, you will need to make sure you are not in a hurry. Please take your time, put some effort, and think ahead in what you really want or like. Don't forget that it is not just about the tattoo design you like, it is also very important to select who the tattoo artist you are confident with is?
We at Bangkok Tattoo Studio put our customers first. Body art should be fun and we make sure it is! We provide written information on how to take care of your new tattoo or piercing, ointment, or piercing solution to ensure it heals properly. Bangkok Tattoo Studio commit to offer the international service standards, providing a friendly, pleasant, and the most important safety & clean atmosphere for all customers.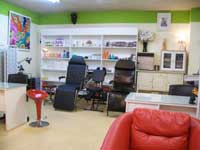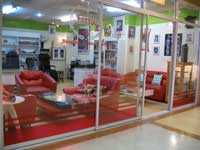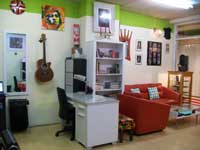 Minumum Service Rates:
Tattoo Service: Starting from Thai Baht (THB) 1,500
Body Piercing: Starting from Thai Baht (THB) 500
Please kindly note that the service rates above are the minimum charge rate only. The exact price for each design & service can be quoted after discussing & consulting with each customer first. This is to make sure we quote the reasonable & affordable price to meet & cover each individual need & favorite.

Did you know about Bangkok Tattoo Studio?
All the minumum service rates at Bangkok Tattoo Studio already includes the Assisting & Consulting service. Thus, you can be ensure there will be no any additional hidden charge on your bill.
We always use New Needles for each customer.
All materials used for tattooing or piercing are sterile packed and Used only Once.
Our professional artists wear New Rubber Gloves for every customer at all times.
Our tattoo Chair & its Related Furniture are Cleaned and Disinfected after every client's usage.
Our needles and tubes are Cleen & Safe, kept in sterile containers. Safety must come first!
We use an autoclave and ultrasonic machinery, the Trusted & Well-known Standard Equipment & Technology.
Our professional artists maintain a High Standard of Dress and Personal Hygiene.
The Locaton of Bangkok Tattoo Studio is settled in the middle of Bangkok business and shopping center with accessible by comfortable road & sky train system.